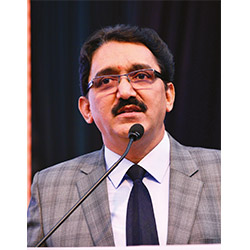 Prof. Dr. Sanjay B. Chordiya, Founder President and Chairman of Suryadatta Education Foundation, is a senior management professional, a passionate educationist and a philanthropist. Along with a degree in Mechanical Engineering from the Government College of Engineering Pune, (COEP) Dr. Chordiya also completed his Masters in Marketing Management, Materials Management, Industrial Management, Operations Management, Human Resources Management and a Doctorate in Environmental Science.
Prof. Dr. Sanjay B. Chordiya has served the industry in various capacities. He was the Chairman of the SME Chamber of Commerce, Pune Chapter and as a member of Telephone Advisory Committee, Pune and also of the prestigious committee formed by the Ministry of Steel & Industries, GOI for raw material planning in the Automobile industry. He is also a promoter member of EPSI, Delhi.
He is a Fellow of the All India Management Association (AIMA), Institution of Engineers and the Indian Institution of Production Engineers. He is a Chartered Engineer and Educationist .He has visited many globally renowned universities for International Visitor Leadership Program across US and Exploring Best Practices in Higher Education such as University of Paris 1, Harvard, MIT, Boston, Stanford, California State, The George Washington, Maryland University Israel, Mascow etc.
He has been honored with numerous awards for his invaluable contribution to Excellence in Education, Spiritual, Social and World Peace activities. He has also been honored with the "Times Men of the Year" Pune 2018. He has recently been awarded the Fellow Membership of Centre for Education Growth & Research at the hands of AICTE Member Secretary.
---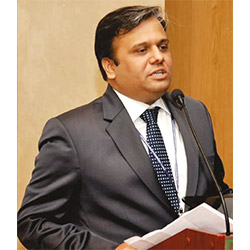 Dr. Shailesh Kasande is the CEO and Group Director, Suryadatta Group of Institutes. He is a Professor in Marketing Management, Research Methodology, Operations & Supply Chain, Business Analytics & Corporate Strategy. Dr. Shailesh is a PhD guide with over two decades of experience in academics and has contributed to all aspects of the academic ecosystem as a teacher, evaluator, researcher, trainer, academic administrator and institution builder.
He is the CEO and Group Director, Suryadatta Group of Institutes. He is a Professor in Marketing Management, Research Methodology, Operations & Supply Chain, Business Analytics & Corporate Strategy. Dr. Shailesh is a PhD guide with over two decades of experience in academics and has contributed to all aspects of the academic ecosystem as a teacher, evaluator, researcher, trainer, academic administrator and institution builder.
He has conceptualized the Programme curriculum of MBA and other programmes as per the Choice Based Credit System (CBCS) at the University of Pune in AY 2012 / 2013 and later in 2019. He was the Co-convener of the CII Pune Zonal Council Industry Institute Interface (I3) Panel Member of the CII Industry Institute Interface (I3) Panel at the Western Region Council, Member of the CII Pune HR – IR Panel, Member of Organizing Committee of MCCIA SkillCon. He is a speaker at various industry forums. He has setup institutes of learning and new academic programmes within India and Abroad in collaboration with local as well as overseas academic bodies and industry.
He has a Bachelor's degree in Mechanical Engineering, MBA in Marketing and PhD in CRM. He also has completed the PG Diploma in Total Quality Management and Advanced Diploma in Enterprise Java Computing. He is a Sun Certified Java Professional.
---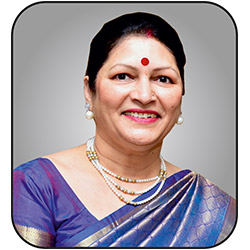 Mrs. Sushama Chordiya, Vice President & Secretary of the Suryadatta Education Foundation, has a vision of building a world class centre of excellence of learning at Surydatta.
An Arts Graduate with Computers Diploma, she heads the administration & finance departments, heads the cultural activities cell and is the chief mentor at Suryadatta. She works closely with the head of departments in guiding the students. Her passion and dedication makes her the most popular mentor amongst the students, especially the outstation students.
She is a member of various social as well as charitable organisations including YWCA Activity centre, International Centre Goa etc. She has organised various edu-socio events and activities at Suryadatta such as Computer literacy programs, Cleanliness rallies, Polio eradication camps, aids awareness rally, health camps, English literacy programs etc.
---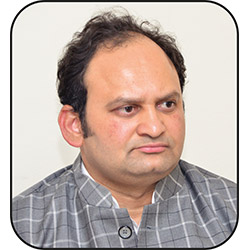 Mr. Sachin Itkar is Advisory Board member of Suryadatta and Senior Program Advisor with the Strategic Foresight Group. He also works closely with the Alliance for US-India Business (AUSIB) and is the founder of 'Arise and Awake Foundation', which seeks to improve the quality of education in rural Maharashtra. Apart from this, Sachin is a guest faculty for pharmacy and healthcare management programs in a number of universities in India and abroad
Sachin comes to SFG with twelve years of industry experience, during which time he secured five patents in the area of pharmaceutical technology under his name. He is a pharmacist by training and has a post graduate degree in management studies.
Sachin has spoken at various forums (national and international) on topics including the World Trade Organization (WTO), intellectual property rights, drug regulations, clinical trials management and issues and concerns of the pharmaceutical industry. He is the recipient of several prestigious awards and has published several articles.
---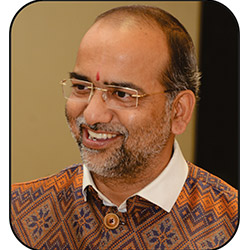 Dr. Datta Kohinkar is advisory board member of Suryadatta and Chairman of Vipassana Centre - Pune. His journey with Yoga started when he joined yoga classes under the guidance of Dr. Kshitija in 2000. For two decades Datta Kohinkar Patil has selflessly contributed immensely to the physical and mental health of people and changed their lives forever all over through his Camps, free lectures, his writing and articles that have appeared in leading newspapers of Maharashtra.
Many local governing bodies in cities such as Pune Municipal Corporation have extended great co–operation and encouraged their employees to attend Vipassana courses. Personnel from IAS, Police Departments, Electricity Boards and Defense forces have benefitted from these courses. Private industrial organizations such as Mahendra, Thermax etc. regularly send their employees for Vipassana courses.
---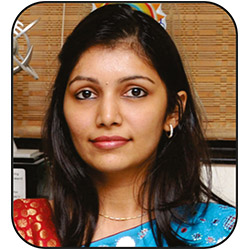 Prof. Snehal Navalakha Completed her B.E. from Pune University in First Class, She is also completed PGDFT, PGDBM (HR), MBS (Production), MBS (Finance), MMM and MBA from Savitribai Phule Pune Unversity (SPPU).
She has about 11 years of teaching various courses in Marketing, Finance and Production Subjects.
She plays a very important role of a mentor & counselor for students. She is also the back bone for all co-curricular and extra-curricular activities. She heads various Academic Clubs and Committees for holistic development of the students.
---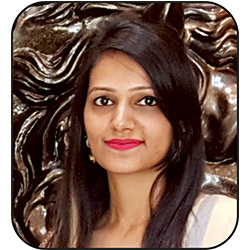 Dr. Kimaya is an MD in Homeopathy from DS Homeopathic Medical College, Pune. She has completed her MBA in Health Care Management & Post Graduate Diploma in Emergency Medicine and is committed towards the complete care of patients by providing them with the best medical services. She is confident and capable of accepting every responsibility towards her patients health and well being.
She is having 7 years of Industry Experience & over 3 years Teaching Experience and also having Personal OPD from 2012 till now. She has conducted numerous health checkup camps and participated in social causes across Maharashtra.
---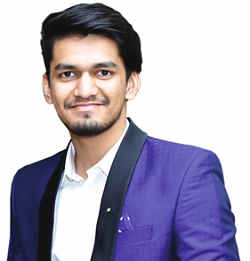 Siddhant Sanjay Chordiya, presently working as Executive Digital Officer, Director Corporate Relations & Admissions. He has completed his B.E. Civil and MBA in HRM from Savitribai Phule Pune University.
He is pursuing second Masters Degree in Financial Management from SPPU. He is also pursuing Diploma in Animation from Harvard University, USA, and Diploma in Event Management from KKSU. Simultaneously preparing for his Doctorate PhD in Fintech & involved in various social projects and Organization Development Activities, International Affiliation, Collaboration and working on various Startups.
---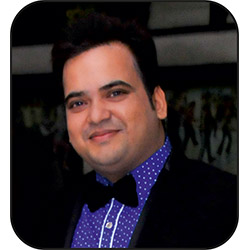 Mr. Akshit Kushal is a senior faculty in Marketing Management and heads the Student Outreach function at Suryadatta Group of Institutes. A post graduate in Commerce, he holds a PGDM in Marketing + International Business and over 9 years of rich experience in the area of Marketing.
His areas of expertise include Media & Advertising, Digital Business, Sales & Marketing. He is a certified administrator for International Baccalaureate. He is an active member of the Suryadatta Global Youth Chamber of Commerce & Industry. He heads various events, academic cells and clubs at Suryadatta and is a mentor & guide to students.
He is in a perfect position to be a friend, philosopher and guide for the students. Suryans remember him for the warmth that he extends to them while resolving their issues.
---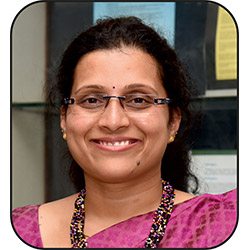 Dr. Pratiksha Wable is an experienced Professor with a demonstrated history of working in the management education & pharmaceutical industry, Dr Pratiksha Wable, spearheads the academic affairs in the capacity of Dean (Academics) at Surydatta Group of Institutes. Being the Pharma graduate with MBA in marketing & PhD in Pharmaceutical Marketing, she is a passionate teacher, coach & mentor at the core.
Dr. Pratiksha has over 14 years of full-time teaching experience across varied subjects like Marketing Management, Sales & Negotiation, Business Research & Analytics. She is a Dale Carnegie® Certified Instructor.
She has developed MOOC on GOOGLE Classroom on SWAYAM platform through National Resource Centre (NRC), UGC-HRDC Sant Gadge Baba Amravati University, Amravati, Maharashtra. She is also the member of Joint Curriculum Revision Committee for the MBA programme 2019 of SPPU. She is also a member of NIPM Pune Chapter.
---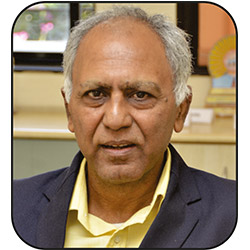 Dr. Hemendra Singh Completed hi BE Mechanical from COEP, PGDM from IIM Banglore and went on to do his PhD from Pune University. He has over 37 years of experience in Industry & Academics. His rich and varied background industries companies like Bharat forge, Kinetic Lease & Finance ltd. and 5 M consultants.
His area of specialization is Marketing and Energy & Power. He teaches various courses meant for MBA students such as Marketing customer, Relationship Management & Entrepreneurship. He also coordinate for placements in National & Multinational Companies
---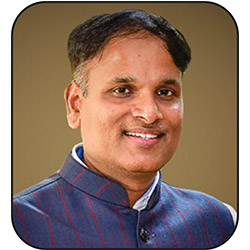 Prof. Ajit Shinde is a master degree holder in interior designing and persuing his PHD. He is having industrial experience of 19 years and teaching experience of 18 years. He can teach almost all the subjects in design field. He is a member of Indian institute of interior designers.
He believes that creativity and aesthetic sense of designing various spaces keeping in mind different trends and requirements is a need of ideal designing.
He ensure that college life here would be a memorable experience of lifetime.
---
---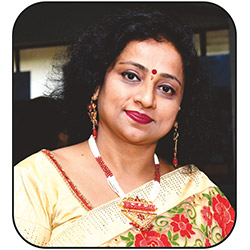 Mrs. Kiran Rao Comes with 25 years of experience in the field of education she is an alumni of BHU from where she completed her B.Com & then went on to do her M.Com from SPPU. Along with academics, she has been a keen participant in Athletic, Sports, Dramatics, Debate, Scouts & Guides etc. She is a source of inspiration to the staff & students and believes in leading by example.
Mrs. Kiran is also the president nominee of Rotary Club Pune Sports city. She has been awarded from the President of India Hon'ble Shri Ventaktraman for being the Best NCC Cadet.
---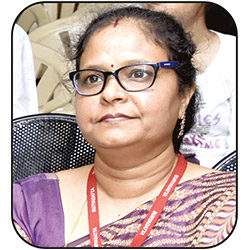 Mrs. Vandana is in profession of teaching for about 21 year. She has vast teaching experience from nursery to post graduate students. She has completed her post-graduation and M. Phil. in English literature from Guru Ghasidas University Chhattisgarh. She has done her B. Ed. From Savitribai Phule Pune University.
Vandana is dedicated, resourceful and goal-driven professional educator with a solid commitment to the social and academic growth and development of every child in Suryadatta Junior College.
She has passion to make the change in the attitude of the students by guiding and mentoring them to focus more on study. She always supports to encompassing values in the students to build strong foundation for their future.
---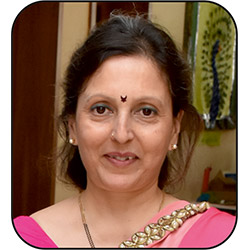 Mrs. Sheila Oka has traveled extensively all over the world and has been educated in some of the best institutions. With an extensive background in developing and implementation of varied curricula she is a seasoned administrator and educator. She holds a postgraduate degree in history and has done MBA HR.
Her Strength lies in being a successful leader and mentor. She is a creative thinker, problem solver and a long range planner. With almost 24 years of teaching experience she has always taken the initiatives for holistic growth and developments of her students.